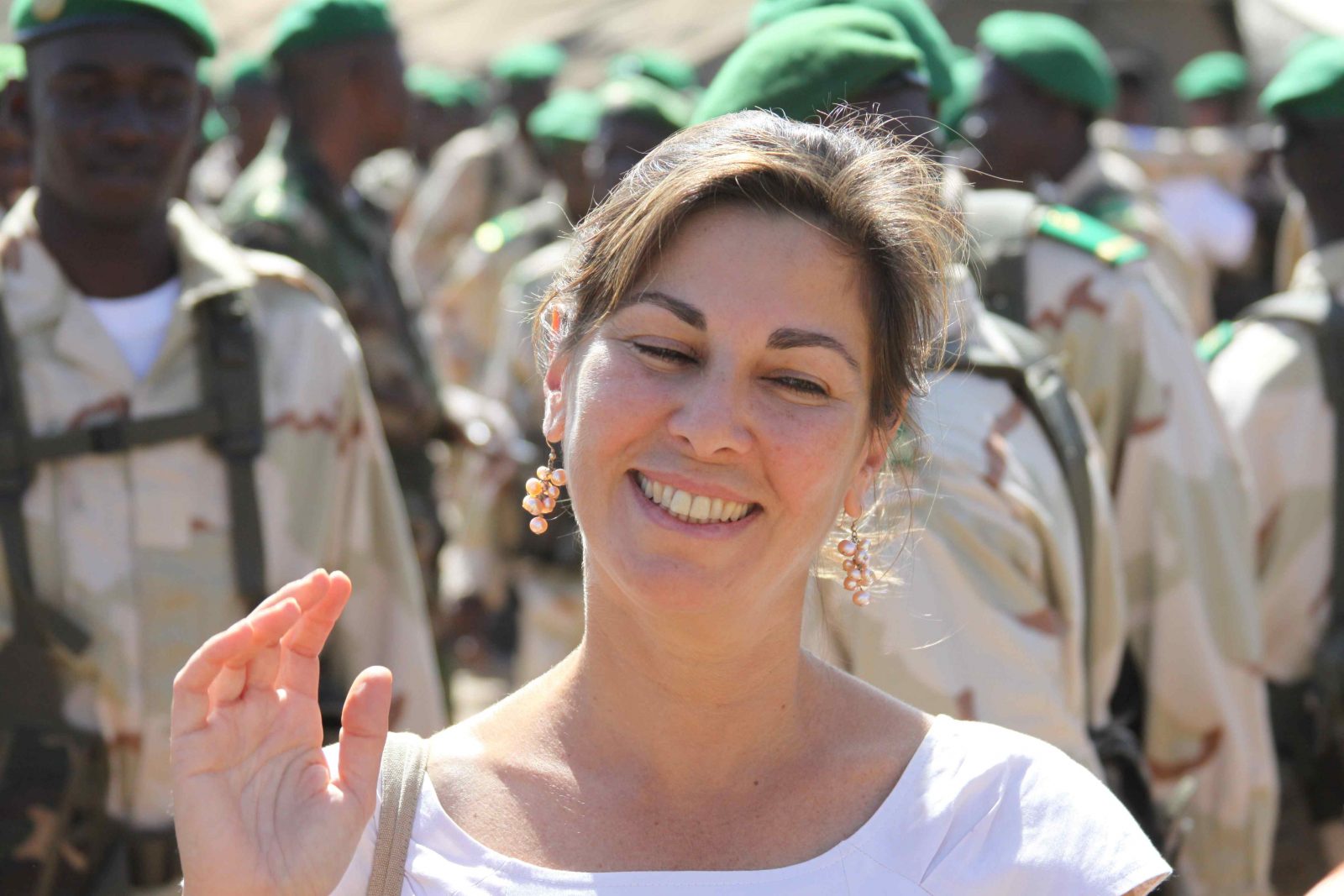 As I look back into 2013, I take pride in sharing an overview of our projects, our partnerships and our achievements.
In the first half of the year, we continued our engagement in Yemen through an advisory role for the National Dialogue, together with the Berghof Foundation (Germany) and the Political Development Forum (PDF, Yemen).
In the political landscape of the post-Arab spring, Yemen, although plagued by unresolved issues and a difficult economical and social situation, distinguishes itself by its efforts for a negotiated, locally rooted solution through dialogue with all the political and social components. Beyond (peace) brought its modest contribution to this unique process.
In June 2013, Beyond (peace) was contracted by UK government Stabilisation Unit (SU) under William Hague's Preventing Sexual Violence Initiative (PSVI) to coordinate the humanitarian component of the European Union Training Mission in Mali (EUTM). We designed and delivered tailor-made components for the International Humanitarian Law (IHL), Human rights and prevention of sexual violence training for two Battalions of the Malian Armed Forces, in partnership with MINUSMA. A third Battalion will be arriving in January 2014 at the Koulikouro Training camp, where I am deployed since June for this important mission.
Altogether, the EUTM will have trained about half of the Malian forces by mid- March 2014. We have learnt the difference between a professional army and a group of bandits – Quote from trainees.
Throughout the year, we maintained our partnerships with our faithful friends. We delivered trainings for the ICRC, for the International Institute of Humanitarian law (IIHL, San remo) and for the Professionals in Humanitarian Assistance and Protection (PHAP). We continued our work with the Harvard Group of Professionals on Monitoring, Fact-finding and Reporting. In our October meeting in Geneva, I presented one of the papers for a publication to come. More to follow in 2014!
We gained in visibility, through our website and our first brochure. In October 2013, Beyond (peace) was invited to the Annual Conference of the Swiss Department of Federal Affairs, Human Security Division, which I am proud to take as a sign of our recognition as an expert player, just one year after the creation of my company.
Although our professional activities took as elsewhere this past year, we did not forget our friends in Mindanao, struck by new, ugly attacks of violence and who remained committed on the path to peace.
As I look back at what we did in 2013, my gratitude goes to all the partners who have trusted us; to all the people we have worked with; and to all the friends supporting this initiative through their advice and their encouragements.
As I now look towards the future, it is full of promises and I welcome our friends and partners to stay engaged and continue our wonderful adventure towards building peace together.
I wish you a happy and successful new year.
Cynthia Petrigh